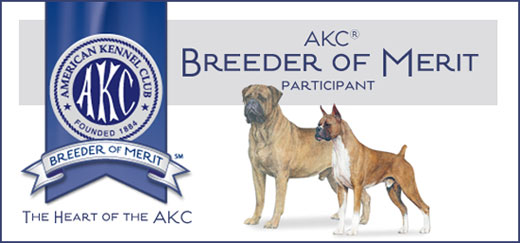 For over 20 years Desert Winds Kennel has been breeding champion Boxers and Bullmastiffs. At current count our lineage includes 10 Champion Boxers and 10 Champion Bullmastiffs. Several additional dogs are currently being shown in national and international level competitions throughout southern California and around the country.

We are located in the heart of Riverside county in Romoland off the 215. Click here for Driving Directions.

For each of our breeds, we generally have one or two litters per year. When we have a litter, we review each dog carefully to determine whether it should be sold as a show dog (entered into dog shows with the expectation of earning a Championship title) or as a pet. Depending on the dog, the sale contract may also include a provision for breed back and/or stud rights. Click here to view Puppies Currently Available

We are selective about to whom we will sell a dog. All of our dogs must live in homes with yards. We will not sell a dog to someone that intends for the dog to live outdoors or who cannot give the dog a warm and loving home.

Occassionally we may also have dogs for whom we seek a permanant home either as an adoption (at little or no charge) or as an adult champion pet. Adult champion pets are dogs that have already finished their championship and now are in need of a permanant family to love and care for them. Adult champion pets are often sold under contracts that include breed back or stud rights. Click here to learn about dogs available as Adult Adoptions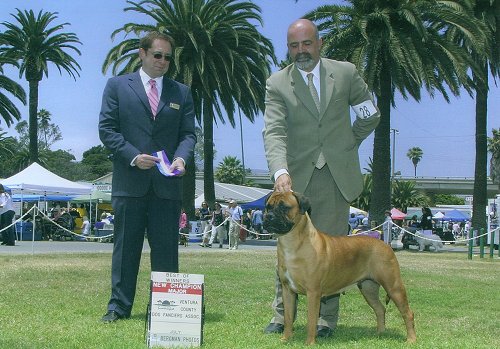 Doug Plemel, primary operator of the Desert Winds Kennel, has applied his over 20 years experience as breeder/owner/handler to raising and caring for a healthy strong pure breed stock of champion dogs. While today Doug focuses solely on boxers and bullmastiffs Doug began his career training and handling Rottweillers. He is open to hire as a professional handler for other breed dogs. He has finished several dogs outside of his personal breed lines.


For more information please Email Desert Winds Kennel